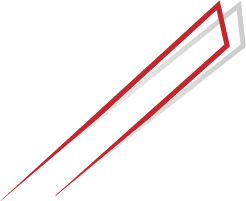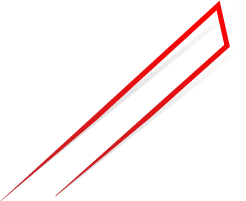 Welcome,

I do make ideas, systems and organisations work in their most efficient & optimum way.

Offering a complete creative service to start-ups, companies or individual projects, me, Can Hoskan – a multi-disciplinary Digital Product Designer with 9 years of experience – predominantly working solo, but have a vast spanning network of first class contacts I can draft in should your requirements call for it.

I will work with you to help structure your project, factoring in your budget and project specific requirements.
Having established Miragraph back in 2013, initially for my freelance work, I have worked in various fields of graphic, publishing, web and user interface design, delivered various scaled projects in both digital and print. Consequently I met and worked with many people from relevant expertise, building a rock-solid network whilst continuing to improve and develop both my essential design, tech,  operational and personal skills.

Finding that many organisations were moving away from traditional agencies, those who provide inaccurate – and consequently overpriced – services for their clients, I set about establishing Miragraph as the optimum creative service by offering project specific solution either by myself or with gathering right people.

Combining my skill and dedication to my network, Miragraph delivers a wider-scope of services within the creative arena. Our intention on every project, no matter how big or small, is to build a long lasting & reliable working relationship by providing high quality and innovative material that will continuously improve your idea, brand and/or company.
For every single task, providing the optimum service while surpassing expectations.

VISUAL
It starts from scratch to paint a picture of a business idea, proposing the ideal appearance for a brand, or also evolving an existing one. It takes a holistic approach in order to propose to branding that fits best with your business and its positioning.

We can provide: Brand Identity, Visual Language, Art Direction, Field Photography, User Experience, Web Design, User Interface Design, Print and Promotional Materials, Document and Infographics Production FUNCTIONAL
Design has to operate well in order to produce an effective outcome. To provide this, we collaborate with the right developer(s) based on project requirements.

We can work on: Traditional Website Development, Websites on WordPress and other major platforms, E-Commerce, iOS and Android Application Development and CMS related tasks.
i work with others to get three things
01
Leverage to accomplish my chosen missions in bigger and better ways than I could alone.
02
Quality relationships that together make for a great community.
03
Money that allows me to buy what I need and want for.
Here are two of the case studies, which are managed by me and also with collaboration of experts in their fields.
KUMOCO
Kumoco is one of London's Agile and Cloud experts, helping organisations do more for their customers. Miragraph started with Kumoco's infographics production and followed by redesign of their website, and is currently working on its branding as well as providing other bespoke services.

Despite the challenge of working on a new field with a different methodology, Miragraph successfully handled the urgent task at hand, and expanded its collaboration with Kumoco in a short period of time to various projects.

Miragraph's offerings to Kumoco so far include visual language, user experience, web design, custom coding, user interface, corporate photography, infographics, document production, and promotional materials.
Services: Visual Language, User Experience, Web Design, Custom Coding, User Interface, Corporate Photography, Infographics, Document Production, Promotional Materials
MANDIRA
Project Mandira represents several great examples, such as realisation of a new idea, collaboration with various freelancers and achieving goals within a strict budget.

Miragraph started with Mandira's draft logo, and worked closely with the founders to structure a visual language. Mandira's concept of serving Mediterranean cuisine as modern fast-food dishes was challenging in terms of building aligning branding elements.

Followed by a year of preparation, Mandira opened its first store in the first quarter of 2017. After the opening of the first store, work requirements changed and became even faster. Constant changes also brought the need to generate new visuals on short deadlines, as well as considering costs without losing any quality.

Miragraph successfully collaborated with Mandira throughout this period, and received very positive feedback on the visual elements it developed.
Services: Brand Identity, Visual Language, User Experience, Web Design, Custom Coding, User Interface, Lifestyle Photography, Product Photography, Print Materials, Promotional Materials, Labels, Document Production
Most common questions so far. In case you have any further questions, please get in touch.
Are you a freelancer or an agency?
I'm a London based freelance Visual Designer with 6 years of experience. There are the projects I can start from scratch and deliver by myself, however my aim is to provide you a complete and bespoke creative solution by collaborating with right people from my network, under the Miragraph Organisation.
Individuals, Startups, Mid-Size companies from various countries. Industries so far including: IT, Technology, Construction, Real-Estate / Property, Education, Hospitality, Health & Wellness, Food & Drink, Finance, Law, Charity
UX Consultants, UX Designers, UI Designers, Industrial Designers, Food Photographers, Product Photographers, Lifestyle Photographers, (various) Web Developers, App Developers, PR, Architects, Sound Engineers, DJ's, Colour Theory Experts, Graffiti Artists, Tattoo Artists, Illustrators, Copywriters, Journalists, Senior Business Executives from non-creative industries and some more (growing continuously)
There are 2 different price structures; Price per project and price per day. Each project has its own requirements and each client has different budget, so as such will be charged accordingly.
How does the development (website or mobile application) work?
There are several ways to build a website or mobile application. In all cases the specific project requirements are observed and the best method is engaged. From WordPress Development to advanced (more complex) sites, we are able to deliver majority of client requests.
How is your maintenance process?
This is dependent on the scope of the project and client requirements, a bespoke plan for website maintenance is prepared in each case.
Can we see more samples of your work?
Sure. You can find case studies on this website, the link on main navigation. If you wish to see more of work, or see a specific type of sample please send an e-mail and expect a reply within 1 business day.
Yes, as the actual print quality of provided design is directly related to our work & reputation. Ideally we choose & track the print centre to work with, to ensure quality control.
Do you include stock images?
No, we only search for images through stock image providers and purchase only from your account, with your approval.